In our new series, we will thoroughly introduce and examine our own production monitoring system, WaMeWo. However, we know that a simple product description or analysing the steps in WaMeWo's development would be anything but exciting in a professional article. In order to make it more useful for all players in the sector, we have decided to analyse the most important aspects of today's (domestic) factory digitalisation.
Let's start with the basics. No modern software solution is able to run without a framework. All business value-added functionalities (e.g. failure prediction) are eventually depentant on the framework that can run your software according to pre-defined criteria. Although this may at first sound like a "necessary evil", the well-constructed architecture makes it possible to utilize
rapid and cost-effective deployment,
wide scalability and
scalability and customisability.

What are the most common needs of manufacturers?
Available technologies are only answering the needs of the users. Creating real value in the manufacturing scene is always triggered by clever user demands. Let's first take a look at the practical challenges an IIoT platform can face today and how a data collection platform like WaMeWo can address them.
#1
"We don't have a server to run the software on."
"We have a server, we don't want to buy another one."
"No data will ever get out of the factory wall here!"
WaMeWo can be deployed quickly to both on-premises (either existing physical or virtual resources) and cloud environments. No dedicated hardware is required (except for specific needs).
#2
"We only need to collect data from two machines, so we don't want to buy expensive servers."
"For us, system availability and redundant storage of data is extremely important."
The platform can work with a small number of machines with low resource requirements, but can be extended to a cluster of servers with hundreds of data sources.
#3
"We have equipment from several machine manufacturers, but we don't want to buy and use various softwares."
WaMeWo's telemetry layer can read data from many industrial controllers without interference. More can be added to the default set if required.
#4
"I don't want operators to be able to modify downtime causes after they have been recorded."
"It would be great if I could log into the IIoT platform with my company Windows account."
Our integrated authentication and access rights management solution can manage the authority of individual users at the component level within each menu item, as well as offering extras such as LDAP/AD login.
#5
"We're collecting data from our machines into an SQL database, but we've been slow to retrieve data from it."
Modern database technologies used in WaMeWo store information from up to hundreds of data sources in a uniformly formatted and structured way, preparing it for later queries.
#6
"I like this menu item, but we'd prefer that another data item appears on that card instead and flashes yellow when a third data item reaches 80%."
WaMeWo's user interface elements and underlying layers are designed to use microservices. This allows the system to respond quickly to changing business needs in terms of both visualization and BL (business logic).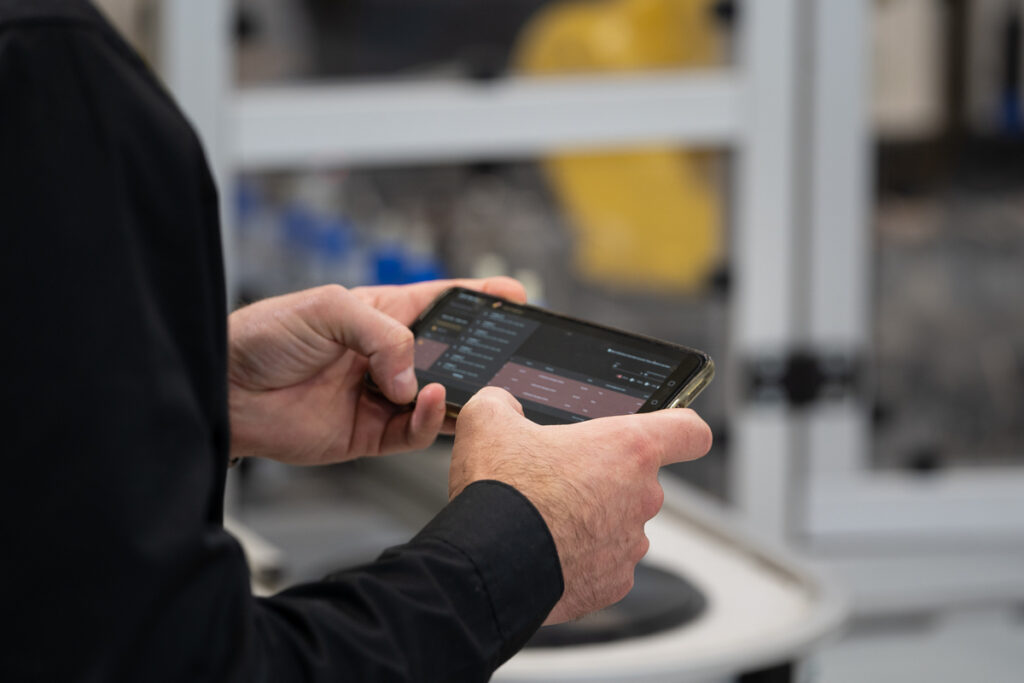 #7
"Will we be able to view our production data on a mobile device?"
The user interface of our application is a modern web application, so it can be used on any device with a browser (Chrome, Firefox), no need to install a separate program.
#8
"If we have a problem, how quickly can you get here to fix it?"
Our installed systems can be accessed through our own secure VPN network, so we can perform any support or enhancement event instantly without having to physically go out to the site.
What is this series of articles about?
This series of articles has been compiled by our team in order to provide both technological and business know-how for professionals involved in the digitalisation of the industrial sector. The chapters follow two guiding principles:
exploring the reasons behind the manufacturing digitisation software technologies used
and demonstrating their potential for business use.
We trust that our content will provoke constructive professional discourse. We welcome your feedback, opinions or questions on info@indeveyes.com-on or our social media platforms!
In a following post, we will look at the evolution of industrial software. Follow us and feel free to get in contact with our team in any industrial manufacturing digitisation topics!