We wish all our customers and partners a happy holiday season – this time a little differently!
We believe that the future is determined by small steps in the present. The more of us move in the right direction, the more successful future we can build together. It is with pride and confidence this year, that we have joined the group of responsible companies that have already taken action for a more sustainable future, and our team decided to opt for a new kind of community giving for Christmas.
Since the introduction of urban heat mapping, it is a well-known fact that the difference between green spaces and built-up areas dominated by asphalt and concrete can be as much as 20°C on a summer's day. Tree shade is invaluable during increasingly frequent heat waves, while the leaves of a living tree also bind air pollutants and dust, neutralise carbon dioxide and produce oxygen. In some cities, tree planting programmes are now being launched specifically using heat-map data analysis.
The fight against global warming is important for us too. We are determined to choose sustainable, value-added solutions. This is what we did when, in early December, we planted a young ash tree on the busy Váci road near our office, with the help of the city's official gardening company, Főkert.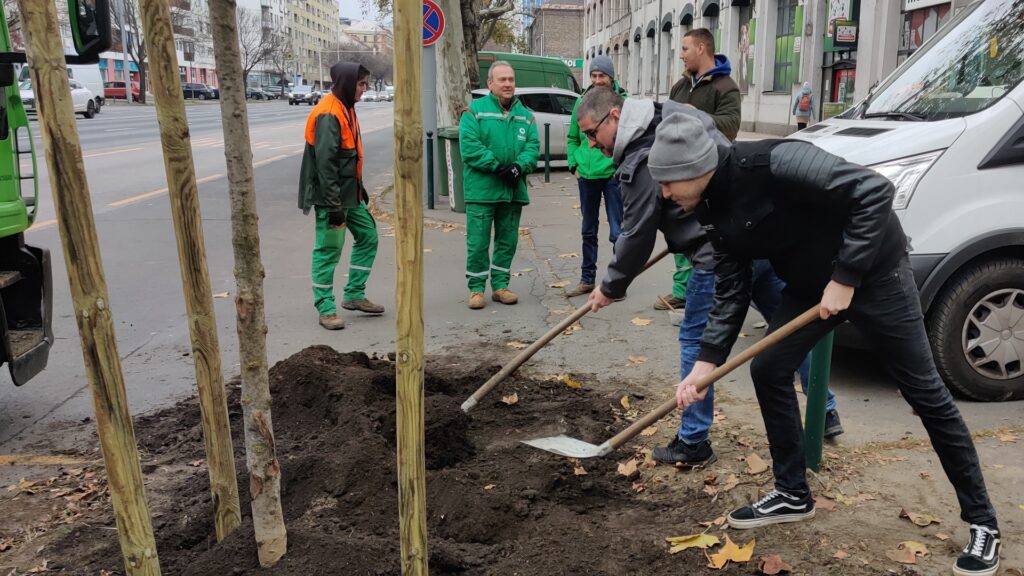 We will take care of this tree for a few years (with some professional help, of course) until it grows stronger and will provide Budapest with a valuable, cool shade in summer. If you ever find yourself in the neighbourhood on a hot summer's day, take a rest under it!