In this blogpost we briefly describe the changes that digitalisation is bringing to the world of quality. IIoT tools now allow us to effectively control and even prevent defects and faults in production. We will present the 5 most important quality assurance best practices and relevant cases where our own production monitoring system has also functioned as a digitisation tool to support quality manufacturing.
Why is quality assurance important?
Producing a good quality product is an obvious goal for any business. The customer pays the full purchase price for a high quality product, free from unexpected defects. Production, capacities and costs are usually scaled up to ensure that all products manufactured will meet this quality standard. Then, of course, in practice, inevitably a "speck of dust" can "slip through the cracks" and scrap can build up during production, causing problems on several fronts: wasted raw materials, wasted resources (machines, people, energy), excess storage and administration, and, finally, the most bleeding wound of all: customer dissatisfaction.
So why is it so critical to produce to quality standards? The following aspects are usually taken into account when producing products of the quality expected:
cost savings, efficiency gains (by reducing the need for raw materials and resources, and reducing environmental impact)
more profit
higher customer satisfaction
sustainable business growth in the short, medium and long term
Quality assurance is therefore important in all manufacturing environments, but is critical for the automotive industry (and high-precision component suppliers), for example, as failure to maintain high quality standards can result in injury or death.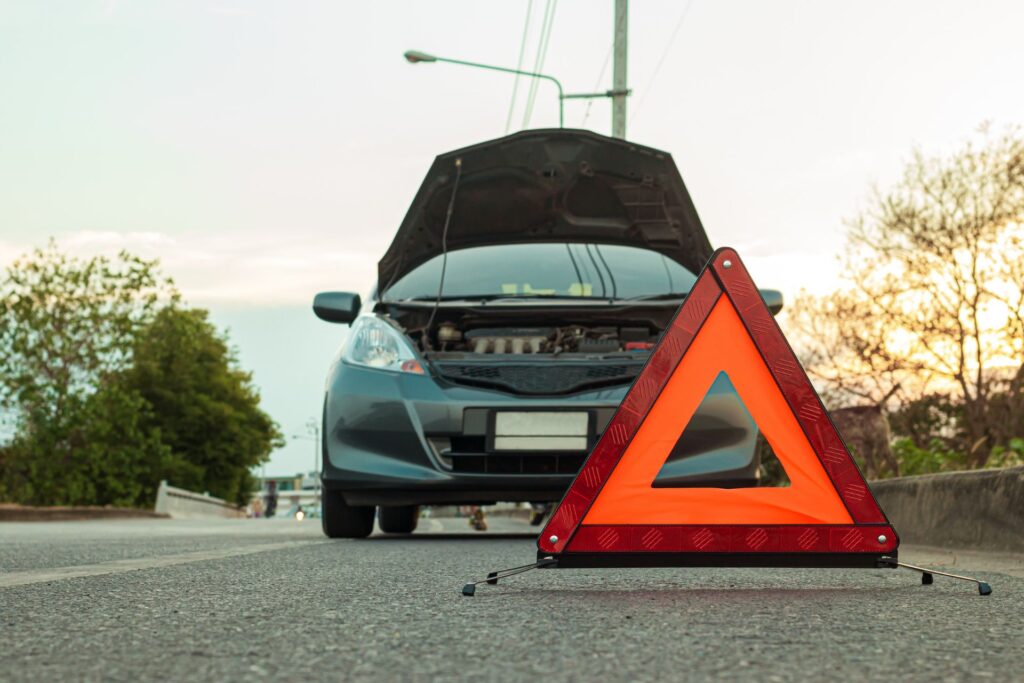 Quality assurance vs quality control
Quality management is a rigorous methodology used by manufacturing companies to ensure the consistent quality of their products. The two basic components of quality management are quality assurance (QA) and quality control (QC), which are often used interchangeably, but there are important differences between the two, although both are necessary for an effective quality management system.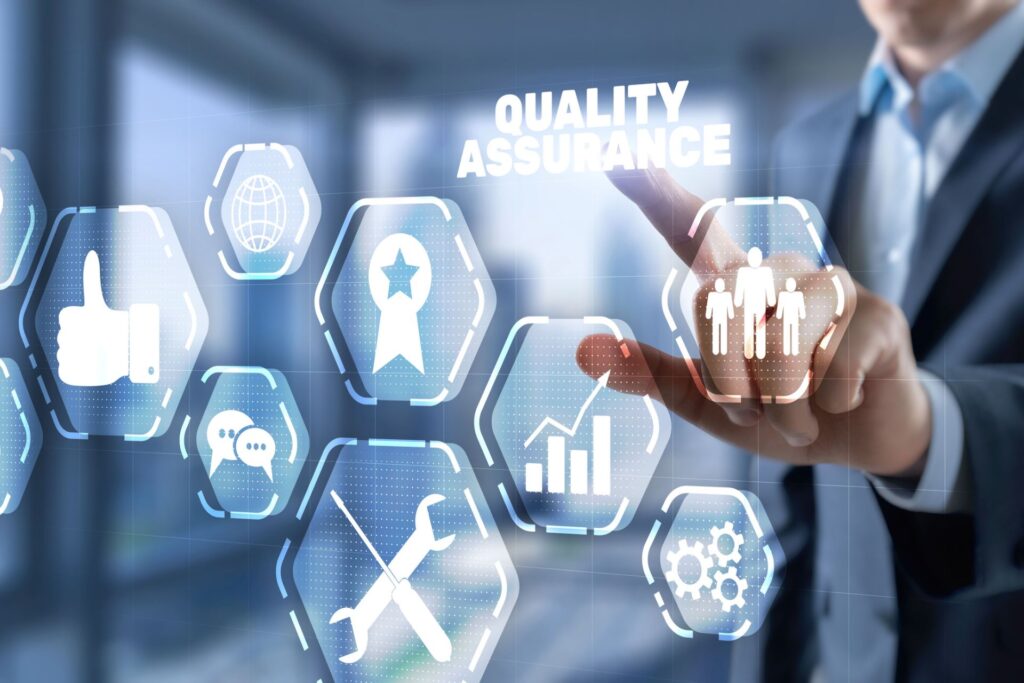 Quality assurance focuses on creating the ambition to meet quality requirements (internally towards the company, towards customers, towards public authorities). It consists of proactive elements: it seeks to prevent unwanted waste and eliminate its possibility from every step of the process (including auditing) by controlling the production process.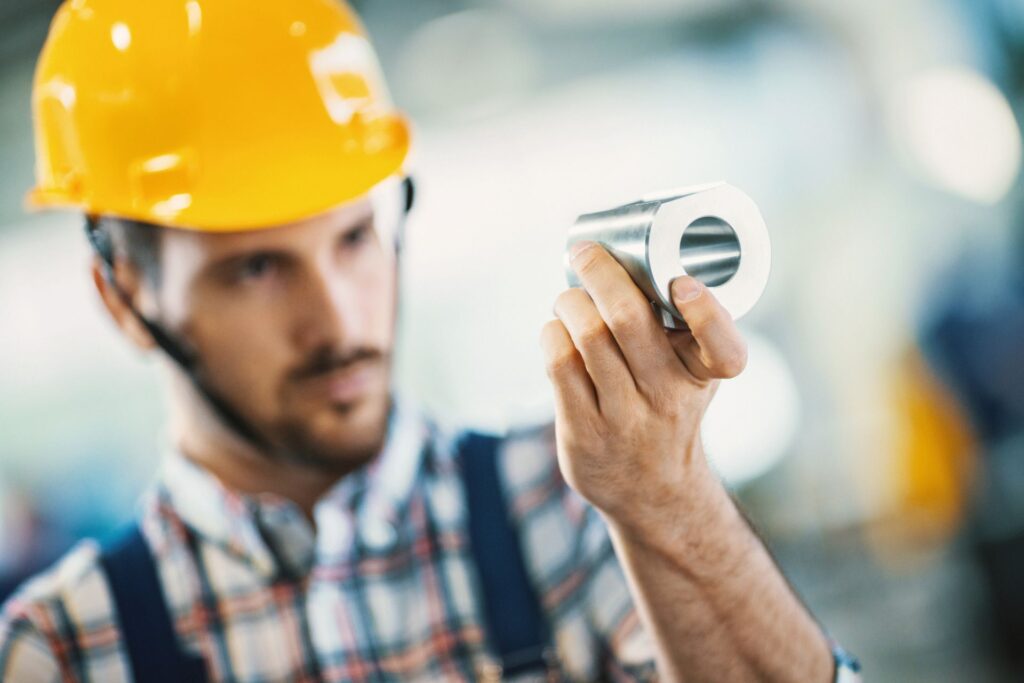 Quality control is a subset of quality assurance and essentially involves reactive components, i.e. it measures the quality characteristics of the manufactured product, but does not ensure its conformity. Quality control involves the tasks of ensuring that the manufacturing process results in products that achieve the desired quality level at an acceptable level of consistency as defined by the manufacturer.
Quality assurance best practices
There are now a number of standards and methodologies to ensure the expected manufacturing quality, collectively known as quality management systems.
Aspects of quality assurance are standardised, for example, by ISO 9000, or in the food industry by HACCP. In addition to these standards, public authorities and government bodies encourage manufacturers to develop and apply their own internal standardisation practices. Consistency is key.
Manufacturers can reduce variability by using standard operational processes (SOPs), keep equipment in good condition with a total productive maintenance (TPM) strategy, and use LEAN, 5S or 6S strategies.
The top 5 quality assurance best practices to consider:
Standardize the manufacturing/service process and reduce product variability
Implement a robust MES/ERP system with quality assurance capabilities
Achieve higher customer satisfaction (win loyal customers)
Build better workflows that reduce costs, support decision making, facilitate teamwork
Compliance with current standards and regulations
Supporting digitisation of production quality
Below are some relevant cases where WaMeWo has already proven itself in live environments as a digitisation tool to support quality manufacturing.
Production technology monitoring based on 3D model
In one of our automotive applications, we compared the suitability of spot welding technology localized in 3D model space (NX) with spot welds placed by welding robots.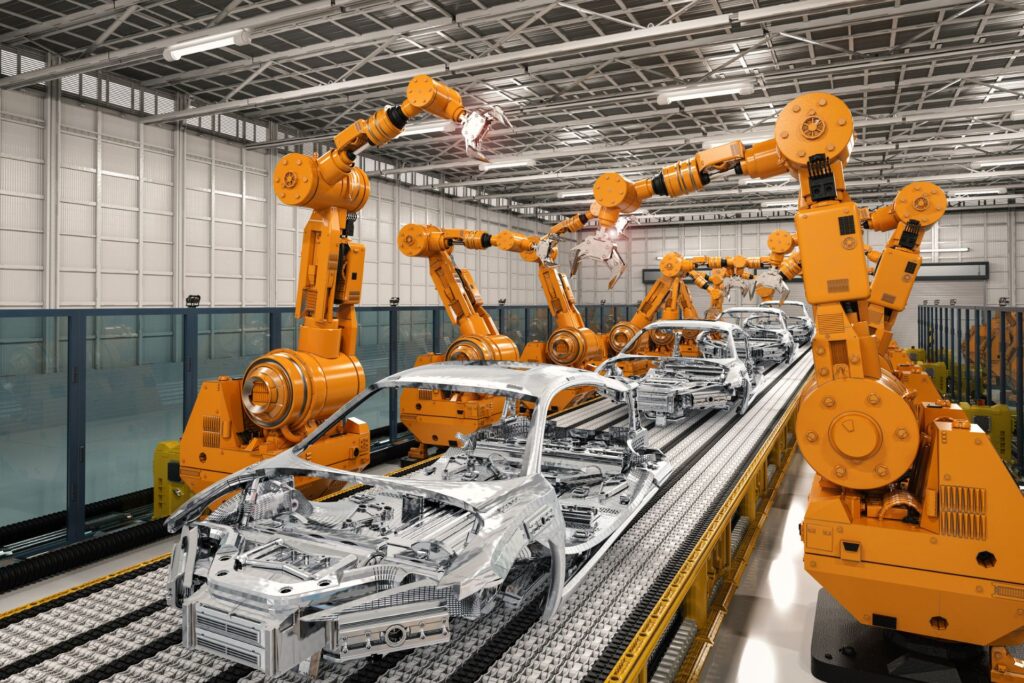 How does this app work?
Among the downloaded parameters and robot programs, our algorithms search for the coordinates and other welding parameters of the robot positions to be technologized.
The extracted data is stored using modern database technologies.
In parallel, the coordinates of the 3D point cloud – also imported into the database – are prepared and processed.
Then, using a special mathematical transformation, the two independent inertial point clouds are rotated by our software and analysed. This allows us to detect if a point is missing from the robot program, or if its coordinate or any of its parameters are different from the nominal one.
In the case of anomalies, in addition to visualisation, we can notify subscribed users to immediately order the necessary actions.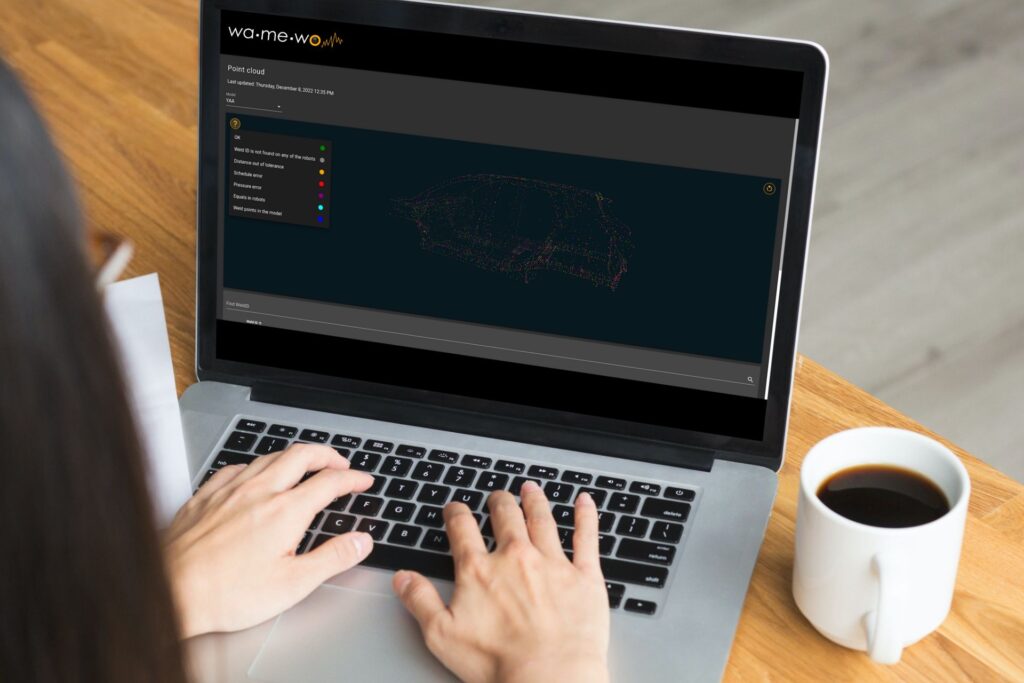 Comparison with reference values
Very similar to the solution described above, comparison to so-called reference values or standards can be used. In this case, a "snapshot" of the devices involved in the production process is taken when the system is configured, where the relevant process information (e.g. coordinates, pressure parameters, temperature, etc.) is stored and the changes in the same parameters are subsequently monitored on the basis of the data collected. If any of them show a deviation from the reference, a notification and reports are generated.
Monitoring of technological characteristics
The physical characteristics of the technologies used in production can now be changed during production by automated actuators using variables stored in programs. For example, the spray pattern of a paint gun on a robotic arm can be controlled by proportional valves, the amount of adhesive can be controlled by adjusting the speed of servo motors, or the jointing characteristics of spot welds can be influenced by servo torques or currents. There are so many more examples. What all of these have in common is that the initial technology development is typically time-consuming (simulation and empirical) and can be modified even during the program run, so it is extremely important to prevent a programming error (a parameter misspelling) from causing a quality problem. To avoid this, we offer functions that specifically collect, monitor and report changes to users.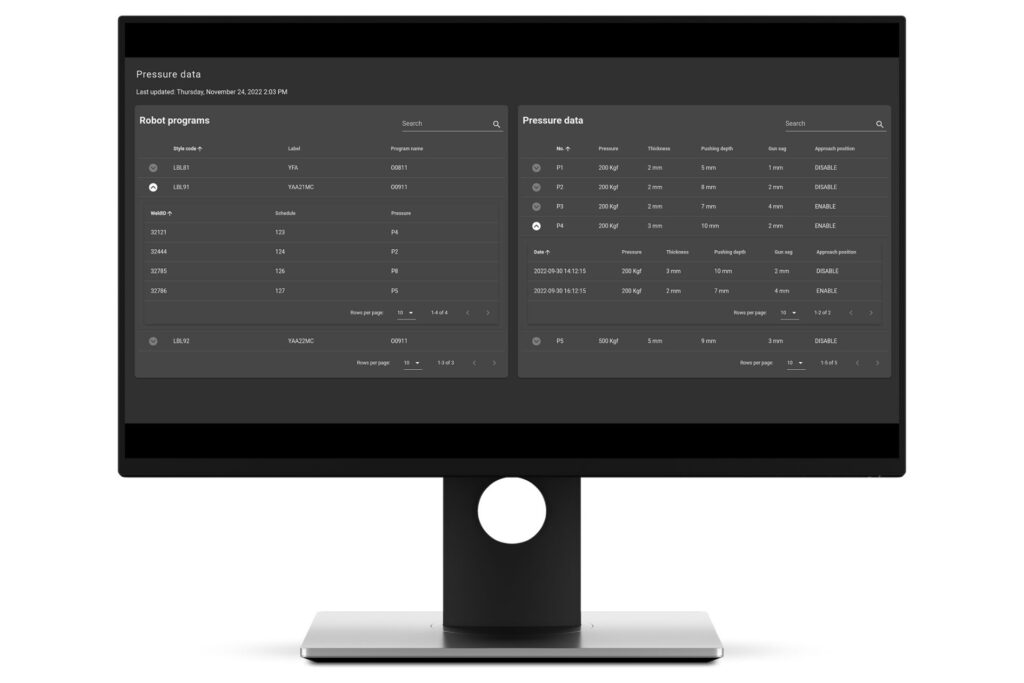 Logging torque values
Also in our automotive application, two parts are assembled at our customer's site using equipment driven by servo motors. To optimise this, we implemented a solution that stores and visualises the torque diagram of each product manufactured, so that in the event of any quality problems or complaints, it is easy to retrieve the torque values at which the assembly was carried out, product by product, from the WaMeWo user interface.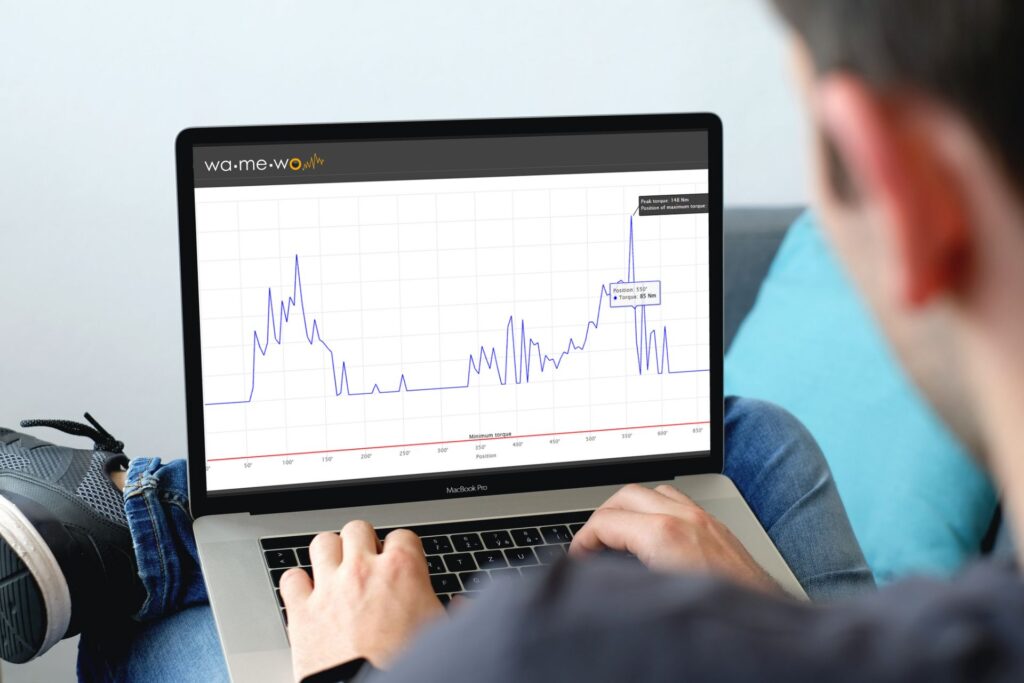 Take aways
Although statistics (see our previous post) show that quality problems are the last of the top 6 causes of factory losses, they should be given priority. The elimination of the possibility of scrap is done early on in the process of technologising a product, so the resulting losses are typically not significant. But it is still worthwhile to review our processes again and again and to try to eliminate even minor defects. A sophisticated production digitisation tool can often help.
---
What is this series of articles about?
This series of articles has been compiled by our team in order to provide both technological and business know-how for professionals involved in the digitalisation of the industrial sector. The chapters follow two guiding principles:
exploring the reasons behind the manufacturing digitisation software technologies used and
demonstrating their potential for business use.
We trust that our content will provoke constructive professional discourse. We welcome your feedback, opinions or questions on info@indeveyes.com-on or our social media platforms!